Unique Resorts in Bora Bora!
Resorts on the Water
The Best views, glass bottom bungalows and the ability to jump in the crystal clear lagoon at any time of the day make these Bora Bora Resorts on Water a great option. No where else has the views and colors as these resorts.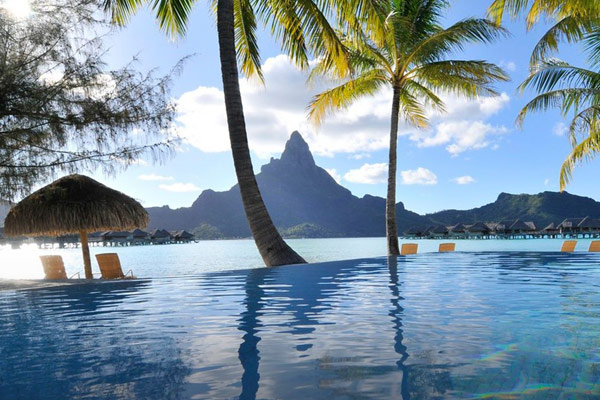 4 Star Hotels
The Four Star Properties in Bora Bora offer great views, Overwater Bungalows and Private beaches. The amenities offer an array of cultural fun like snorkeling and surfing. Some resorts offer scuba diving as well.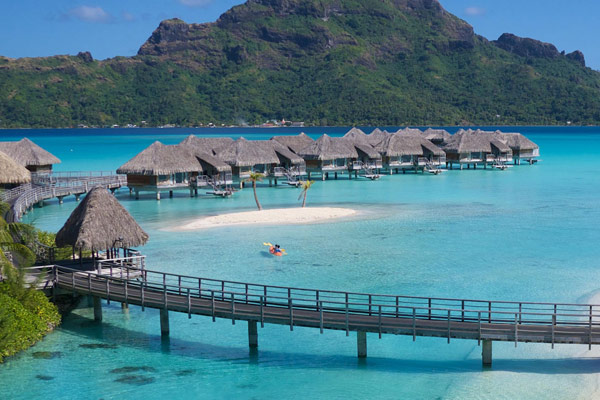 Overwater Bungalows
There is truly nothing else like it. Staying in a Bungalow over the water is an exclusive adventure that many do not get to enjoy. Take in the sights, sounds and night air while resting above the lagoon in Bora Bora.
Five Star Resorts in Bora Bora
Things to do in Bora Bora
If sitting on the deck of your private Overwater Bungalow is not enough, take to the water and do something fun and exciting. Most of the Resorts in Bora Bora have the most amazing amenities you could ever find. Take an Aquabike below the surface and while wearing you pressurized helmet, you can see and interact with the marine life around you. Take to the skies from the back of a boat while you and a friend head off parasailing. Some of the best Snorkeling on the globe is right here at the Bora Bora island with hundreds of different fish species and plenty of colorful coral. Whatever you are looking for, if it fits in to an island vacation theme, you should be able to find it here in Bora Bora.