Tropical Paradise in Bora Bora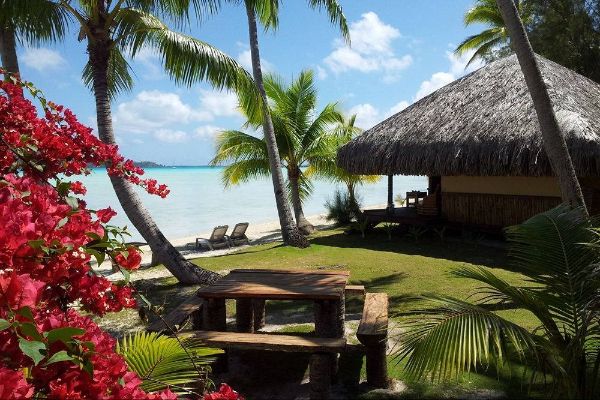 Eden Beach Hotel
Tranquil, peaceful and secluded are a few ways to describe the Eden Beach Hotel at Bora Bora. Spacious bungalows available Beach Front on a private, white sand beach on the Bora Bora Lagoon. Beautiful views of the Mountains.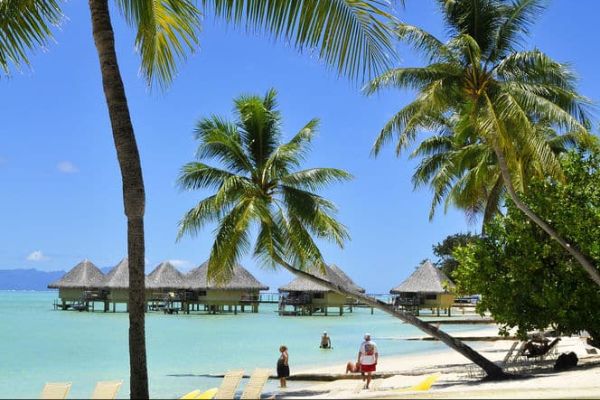 Le Moana Resort
Feel the love and romance in the air from the start of your day with a private breakfast delivered to your bungalow from an outrigger canoe to the Polynesian Dinner show and even a moonlit stroll on the white sand beach.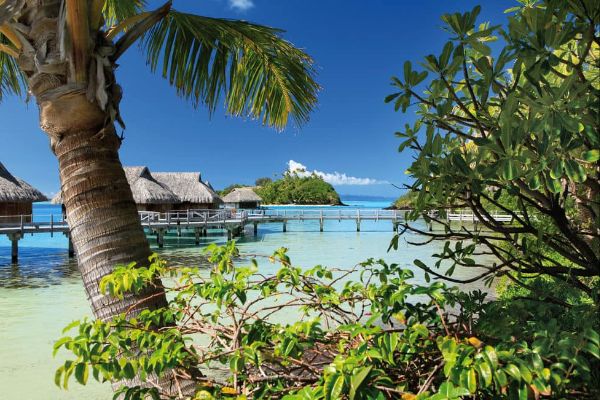 Sofitel Private Island Resort
Known as the only hotel on its own islet, the Sofitel Private Island Resort stands out from the crowd. The overwater bungalows make for a great romantic stay and the beaches are a wonder to walk on. The restaurant has lagoon views.
Check out these Unique Stays!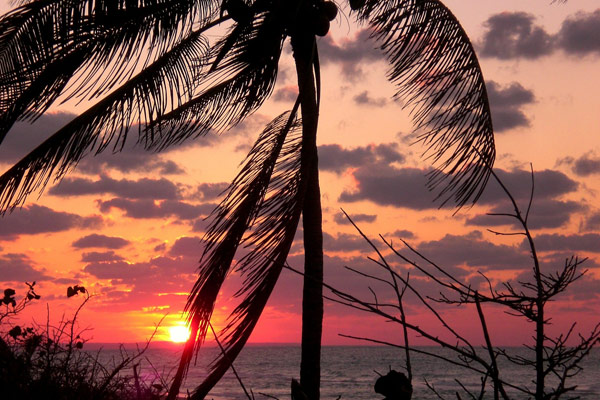 Honeymoon Resorts
Many of the Resorts in Moorea are a wonderful Honeymoon destination with stunning mountain and water views, overwater bungalows, magnificent dining, care by great staff and plenty of activities to have fun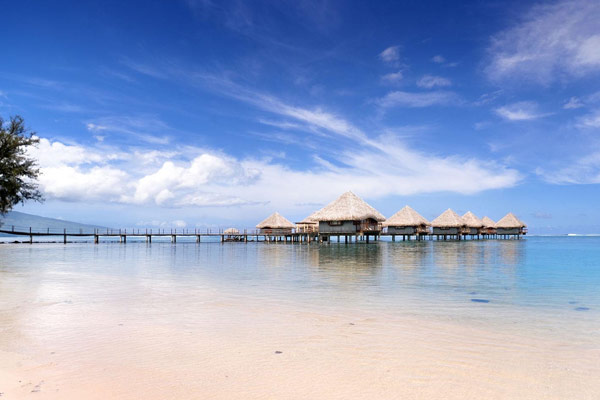 Overwater Bungalows
There is truly nothing else like it. Staying in a Bungalow over the water is an exclusive adventure that many do not get to enjoy. Take in the sights, sounds and night air while resting above the lagoon in Bora Bora.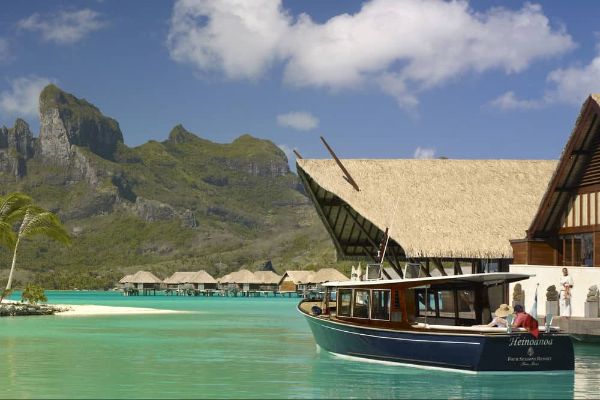 The Four Seasons Resort & Spa
The Four Seasons Bora Bora 5 Star Resort & Spa, Romantic stays in overwater bungalows with glass floors, large spaces with up to 3 bedroom villas, Infinity Pool, white sand beaches, clear blue water lagoon, tennis
Check out these Amazing Destinations
Are you looking for something Special?
Get out of the boring, same old Hotels you always visit and step in to somewhere Unique. Challenge yourself to find something better, more exciting, with features and amenities you have only dreamed of. Visit an island with pristine white beaches while being served your favorite adult beverage on the beach. Snorkel with Stingrays and swim with sharks for some real adventure. Pamper yourself with an all-over body massage at a first class Spa. Whatever your dreams, make them come true and experience all that life has to offer. Family vacations can be so much better when you book a Resort with fun amenities like a Water Park, Water Slides or Lazy River. Think outside the normal parameters and pick your next NEAT Stay!